Our platform comes with fully integrated advertising options for you to sell to your partners. Some examples can be seen below!
If you'r a brand who is interested in partnering with any of our events and/ or platforms please contact us.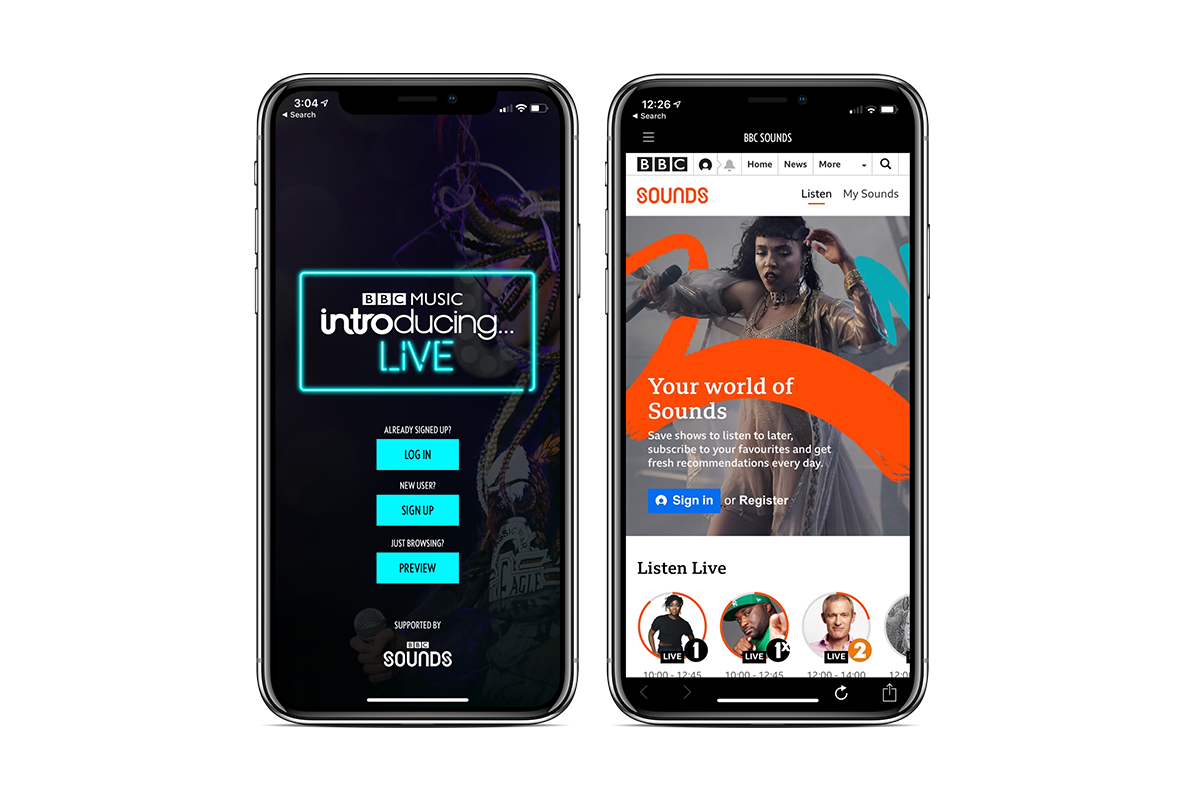 BBC SOUNDS X BBC INTRODUCING MUSIC LIVE
BBC INTRODUCING MUSIC Live came on board in Q4 2018. Due to the timing of the event and the recent launch of the BBC SOUNDS mobile application this made for a perfect coupling for a brand activation. BBC SOUNDS came onboard and was integrated with a "Sponsored By" activation (seen in the above image on the left) supported by a branded tab in the menu (seen in the above image on the right) linking to a web view of the BBC SOUNDS website. Across the 3 day event the splash screen was seen by thousands of users and BBC SOUNDS was in turn seen by all as the headline sponsor of the event.
BBC SOUNDS reported that the traffic to their website increased by 35% during event time, Second Screen successfully tracked over 1500 individual clicks on the BBC SOUNDS tab.
SAMSUNG X BOADMASTERS FESTIVAL
Originally secured in 2017 Samsung took the premier slot in the Boardmasters Festival application to complement their on site activation. So pleased with the results from 2017 Samsung where quick to snap up this spot again this year for 2018 and have already expressed interest in the 2019 edition of Boardmasters Festival.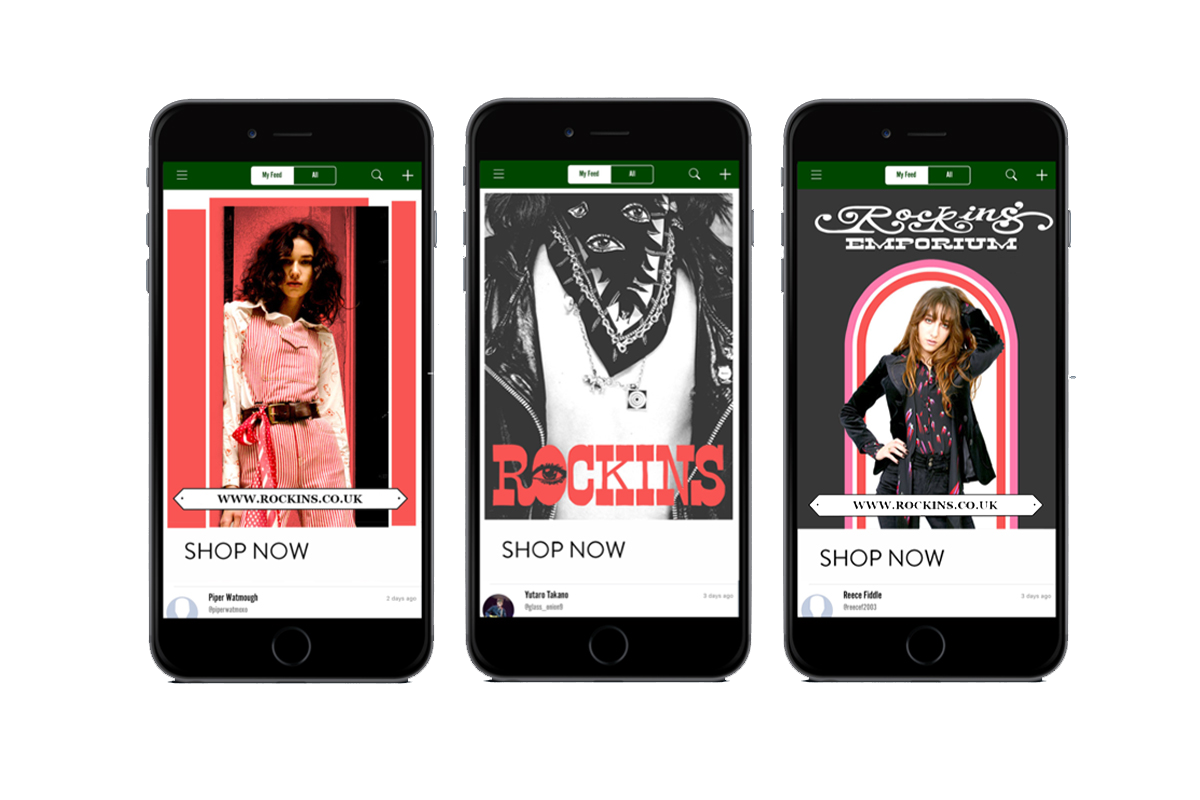 BRANDS X NEIGHBOURHOOD FESTIVAL
Following on from their 2017 success with Second Screen ads, rock and roll finery brand Rockins decided to run a 6 day campaign around the key dates of NBHD Weekender offering 3 individual click through campaign posts. Campaign 1 ran two days prior to the event, Campaign 2 ran over the 2 event days and Campaign 3 ran two days post event. Here are the results;
13,693 VIEWS  //  527 CLICKS  //  109.66% AVG SALES INCREASE FOR BRAND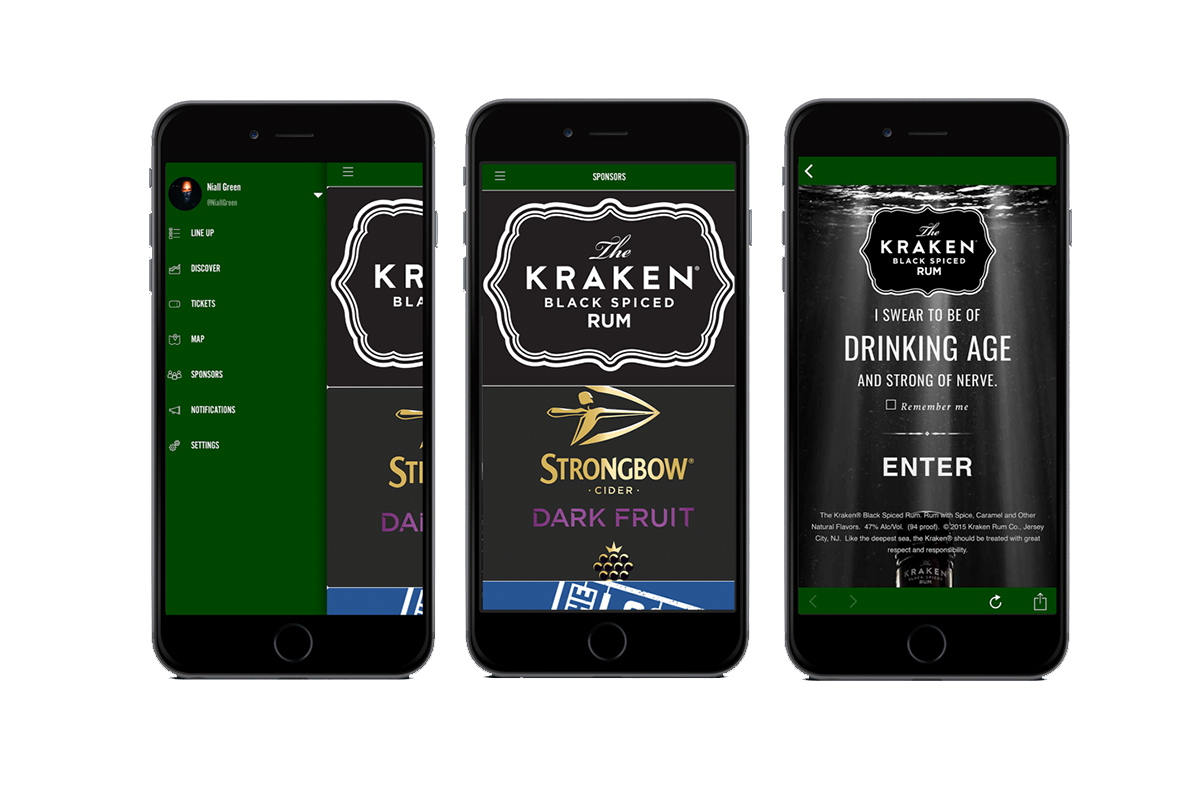 SPONSOR TAB
NBHD approached Second Screen with a single collective offering for the headline sponsors of the event who wanted to appear in the app. This was up-sold to them by the client ensuring that Second Screen was able to gain its commission for the branded space but also allowing the client to benefit from having a tangible asset to sell.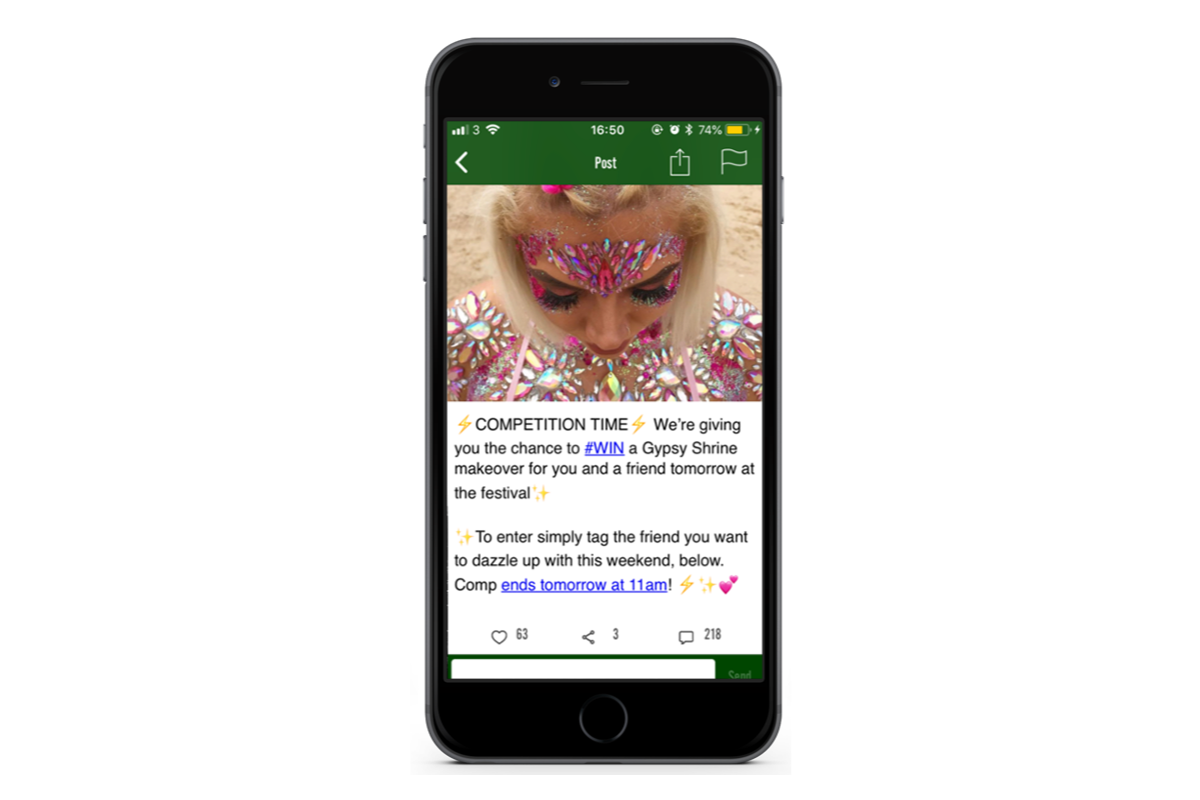 THE GYPSY SHRINE – COMPETITION
The Gypsy Shrine sells iconic face jewellery and chunky glitter mixes, they appeared on site at NBHD Weekender this year, and Second Screen wanted to ramp up their activation…
For this we created a verified profile which allowed the brand to interact with attendees by posting content to the main feed of the app, visible to all users by default allowing for a personalised connection.
Brands use this space in different ways, The Gypsy Shrine ran a competition seen above. The competition had 218 entries across the weekend.